This is a sculpture, a lighting project, and a photograph. I hope it will inspire you to feel free to play with objects and things in creating your art.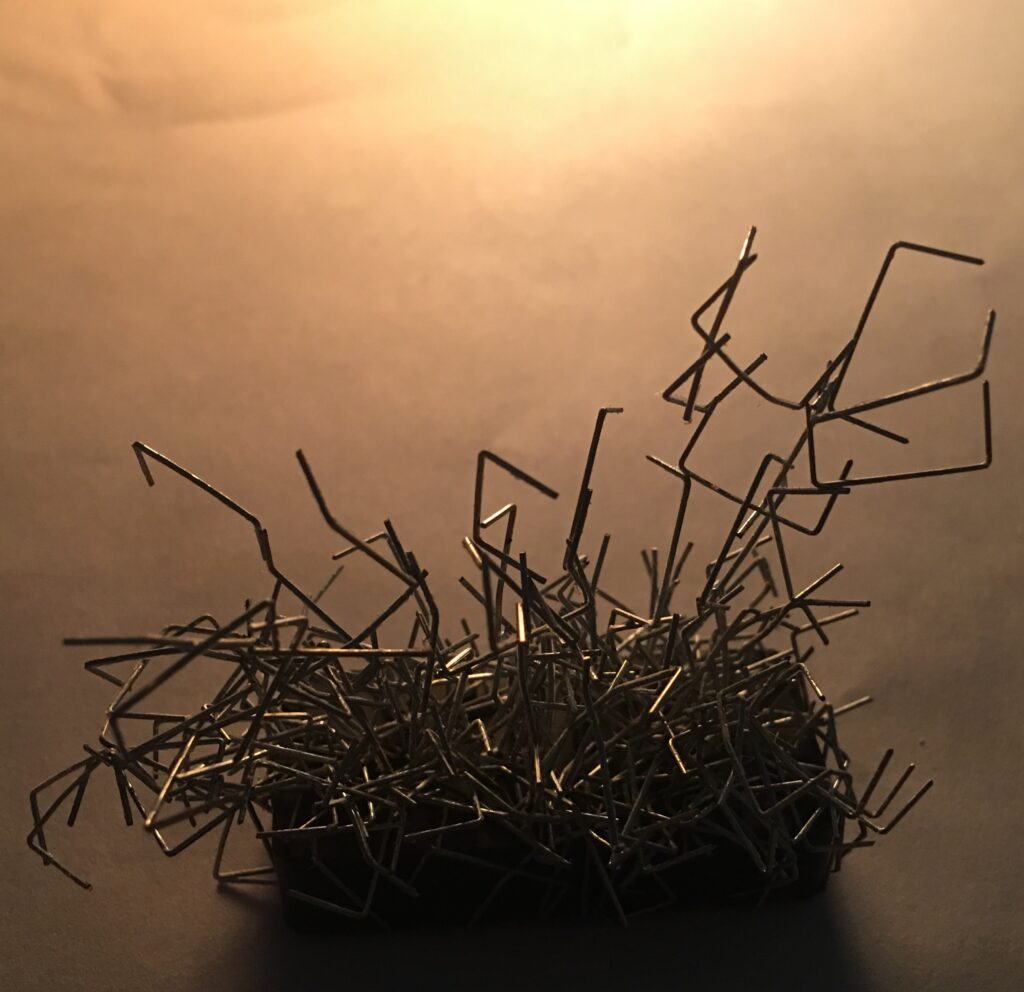 What you see is a collection of staples removed from my classroom bulletin boards at the end of the school year on a rectangular magnet. They are sitting atop a piece of white copy paper illuminated from the upper left by a salt lamp on its side.
The magnetism allowed me to tease the staples up and out in an artful upward-reaching sweep from left to right.
This was photo 3. In the previous 2, I toyed with the clump of staples on the magnet just as they were, without intentionally sculpting them.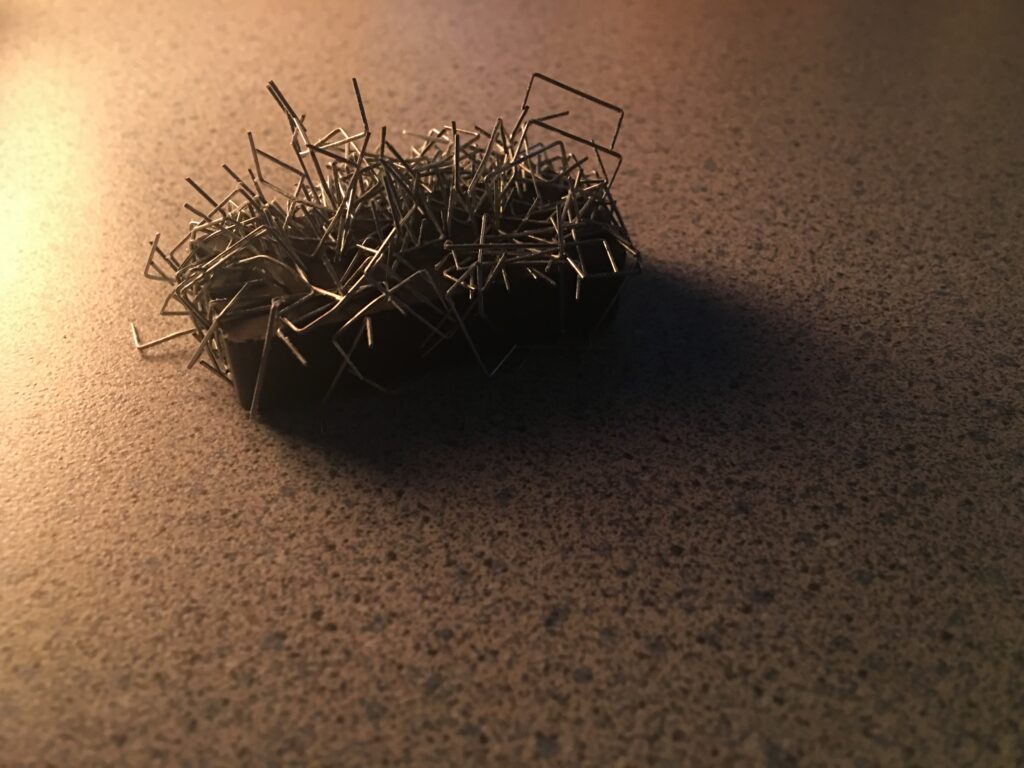 The above photo was the first in the series. You see the magnet is on the faux granite desk top and I was toying with casting a shadow across the frame.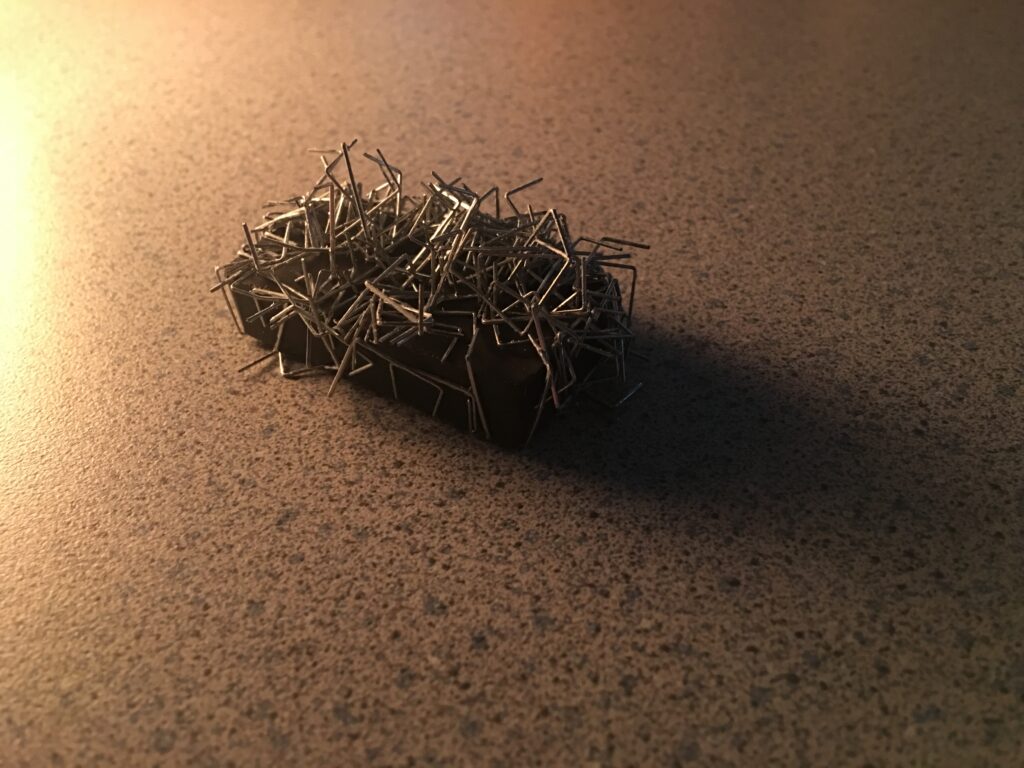 In the second shot in the series, I imagined the magnet as a space ship flying into the sun. I was thinking of the final episode of Battlestar Galactica.
And finally, consider giving every work of art, EVERY piece a title. Something about a title helps make it a little… more (even if it's only a title like "EOY Bulletin Board Staples on Magnet….").