Beautiful, Flawed, Complicated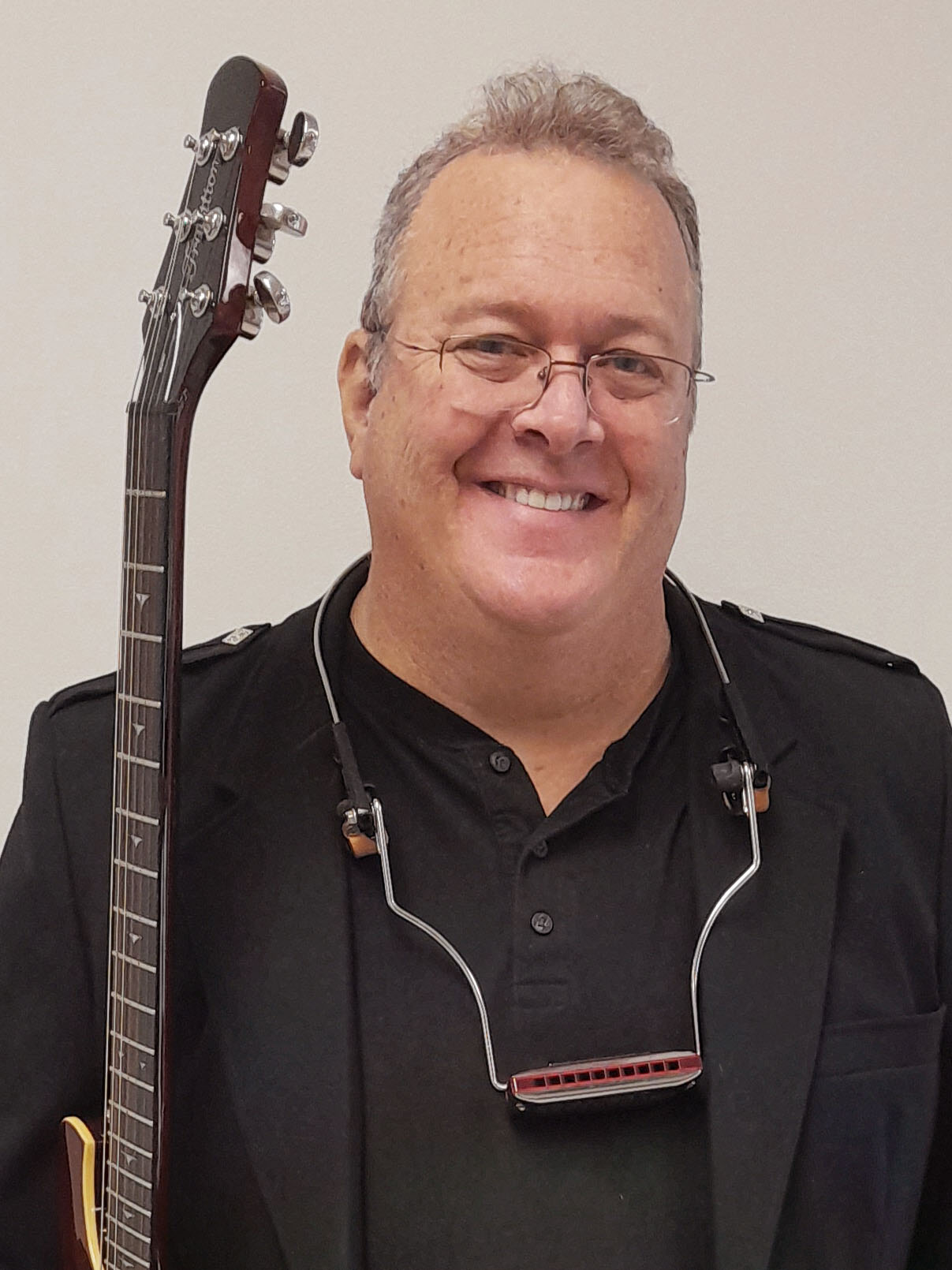 BRIAN BERLIN (b. 1972) is an American indie electro-acoustic pop/rock singer-songwriter and multi-instrumentalist from Kemah, Texas.
His vast catalog of songs has been described as beautifully imperfect, complicated, and rich with ironic contradictions.
As a solo artist, he sings original works and plays harmonica while accompanying himself on guitar.
A member of the American Federation of Musicians, Local 65-699, he has been an active freelance and community musician in the Houston-Galveston area for three decades performing solo and in rock, jazz, and symphonic ensembles on just about every instrument imaginable.
Dr. Berlin teaches public school music during the day and has maintained a private teaching studio for the good part of thirty-five years.
People Say
"I really enjoy your voice, Brian. =)
There's a calm in your voice that's very soothing
and the melancholy of your songs gives context and dimension.
Your performances are always so heartfelt and intimate. Thank you. =) "
"You are one of the most talented people I know."
"You're great!
Your songs are thoughtful and you have good crowd interaction."
"I so admire all that you do — you are prolific as hell."
"I think your musicianship is awesome 🙂 I am a fan 😀 "
"Your show was amazing.
Seriously.
I was… amazed.
You are so talented.
To be honest, I loved it a lot more than the recorded music.
Live music is so charming.
I think you sounded brilliant."
"…waiting for Brian's next live performance. He is a good song writer… I am a fan."
"Your interpretation of covers is sublime — really wonderful."
"Booo Brian"
Genres
Contemporary Pop/Rock, Adult Contemporary, Heartland Rock, Singer/Songwriter, Contemporary Singer/Songwriter, Rock & Roll, Bar Band, Album Rock
Moods
Lively, Organic, Warm, Amiable/Good-Natured, Carefree, Cheerful, Confident, Fun, Rollicking, Summery, Ambitious, Innocent, Laid-Back/Mellow, Reflective, Tender, Thoughtful, Earnest, Light, Playful, Sentimental, Wry, Cynical/Sarcastic, Earthy, Earnest, Literate, Melancholy
Themes
Courtship, Empowerment, Growing Up, Introspection, Hope, Loss, The Mind, Nostalgia, Nonsense, Play, Purpose, Relationship, Road Trip, Romance, Second Chances, Time, Vignettes, The World
Similar to…
Tom Petty, Beck, Bob Seger, Bruce Springsteen, Mark Knopfler, Eric Clapton, Paul Simon, Roy Orbison, Chip Taylor, John Prine, Shake Russell, Kenny Rogers, Loudon Wainright III, David Byrne, John Mellencamp